This two-year college prep program prepares students to design and produce a variety of print publications while exploring the techniques and employing Adobe Industry standards. Commercial Arts offers an introduction to digital imaging, photo manipulation, and computer-based art using Adobe Photoshop and Illustrator as students explore different avenues of visual communication, self-expression, and creative problem-solving. Students will learn graphic design principles, techniques, and software as they experience career opportunities available to them through live work opportunities such as logo designs, advertising, and t-shirt designs.
•Articulation and Concurrent Enrollment available through SMCC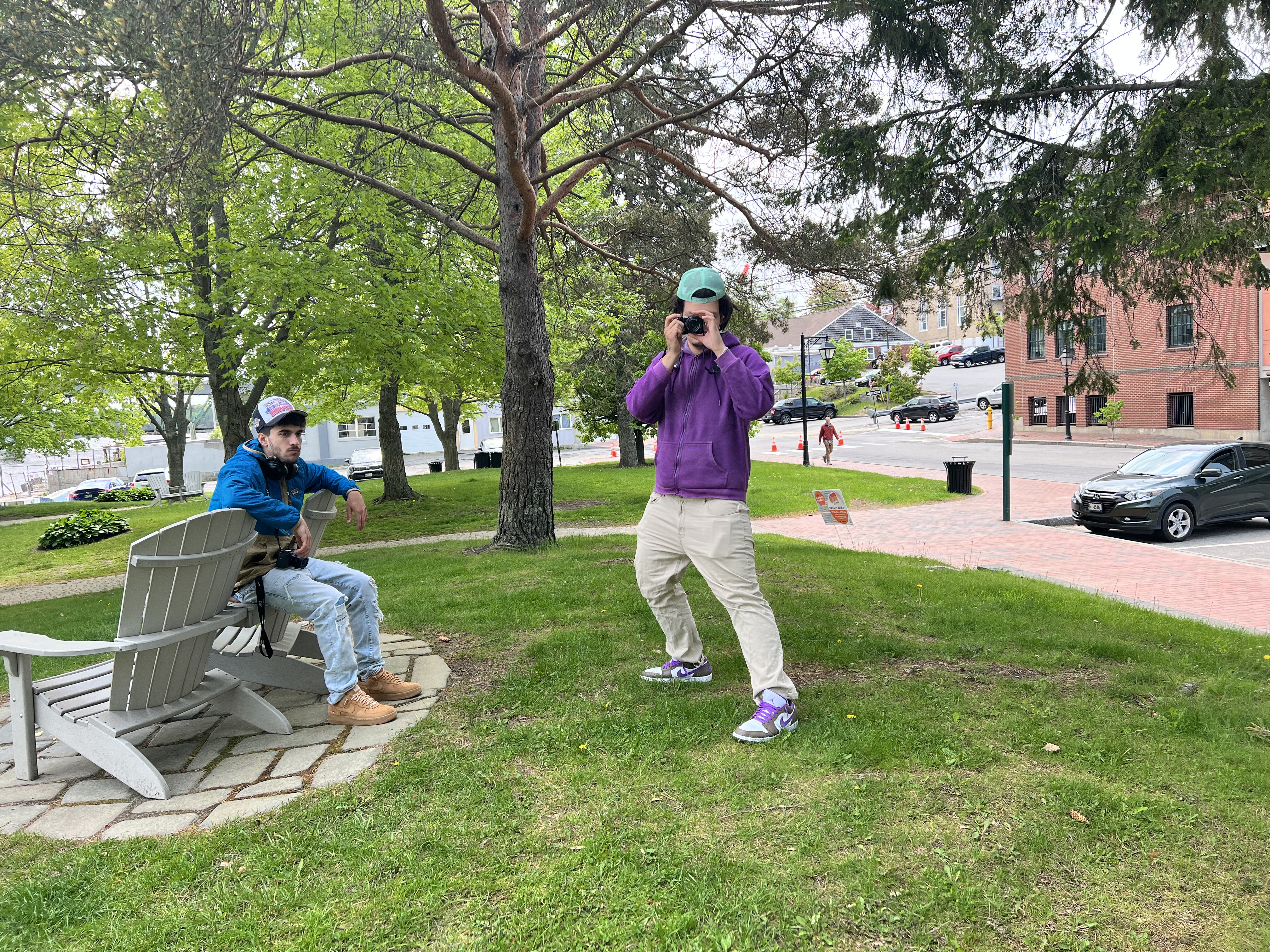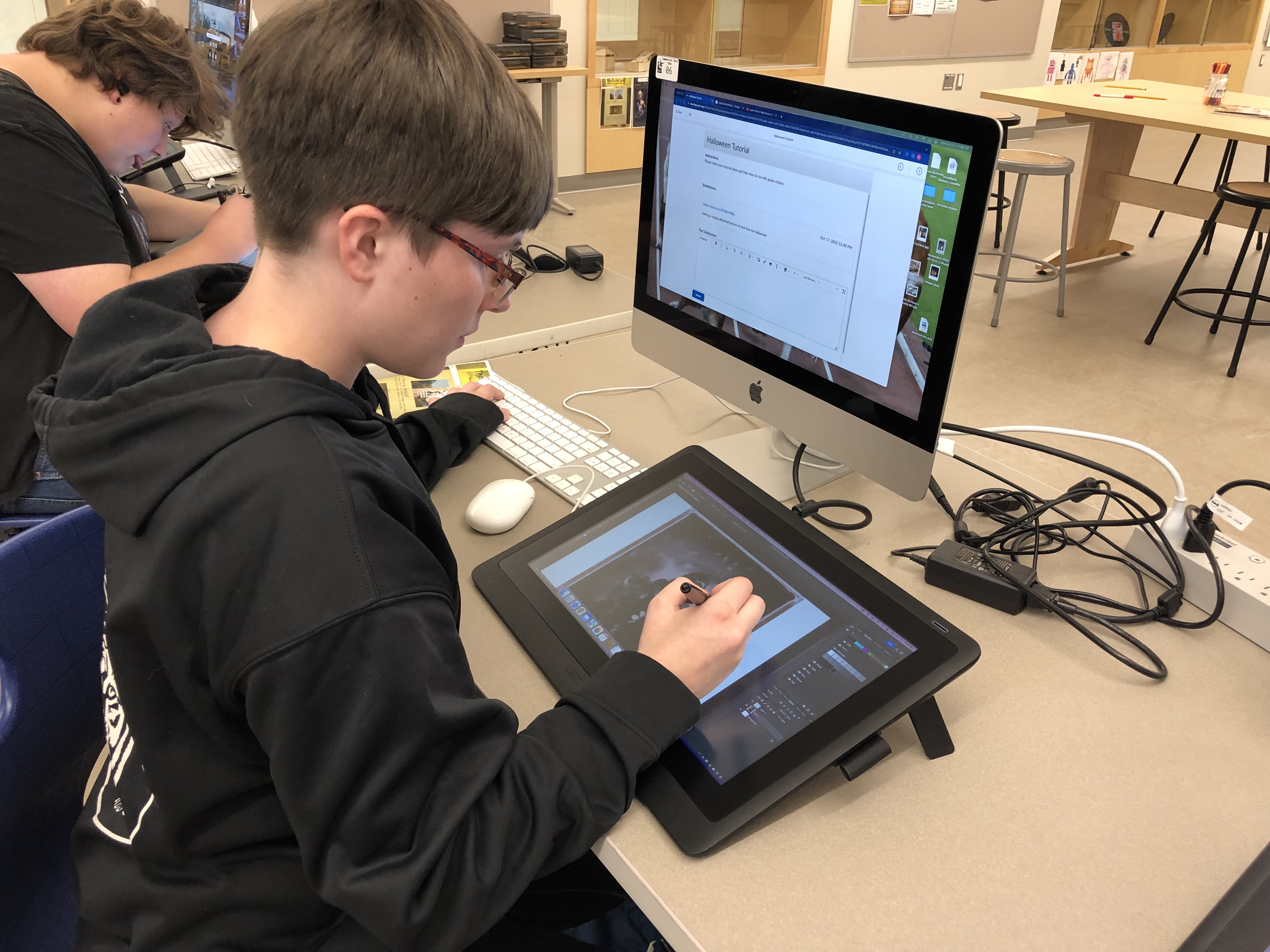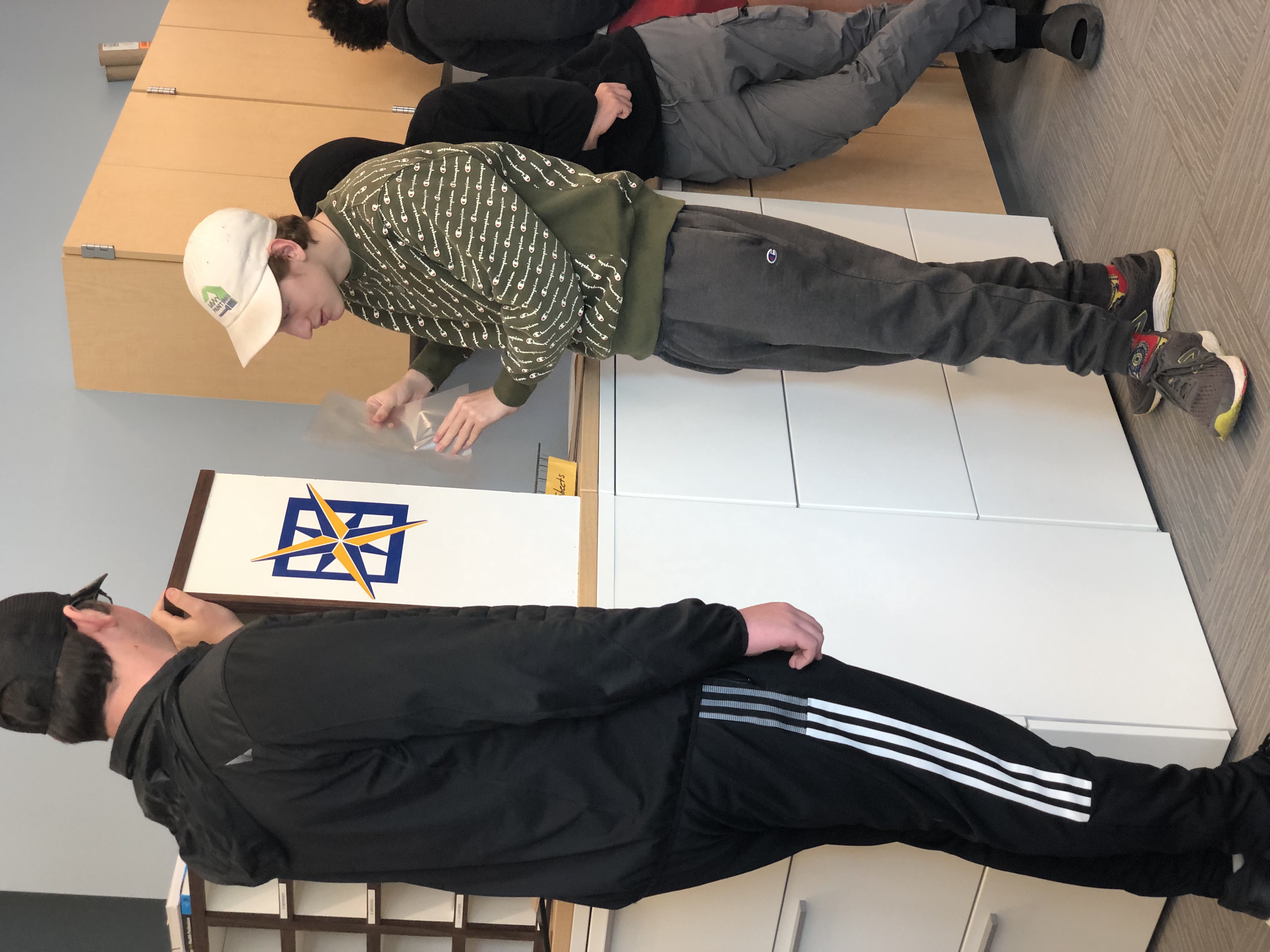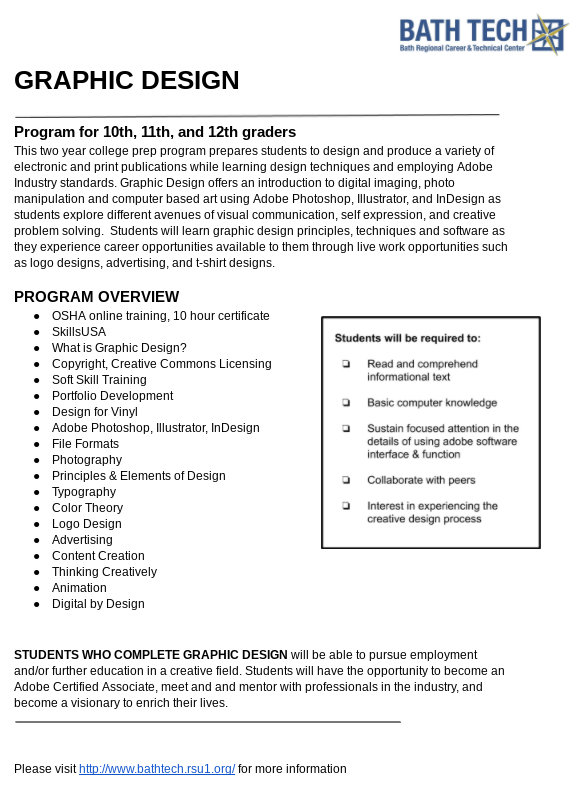 Click on the image above to learn more about this program.