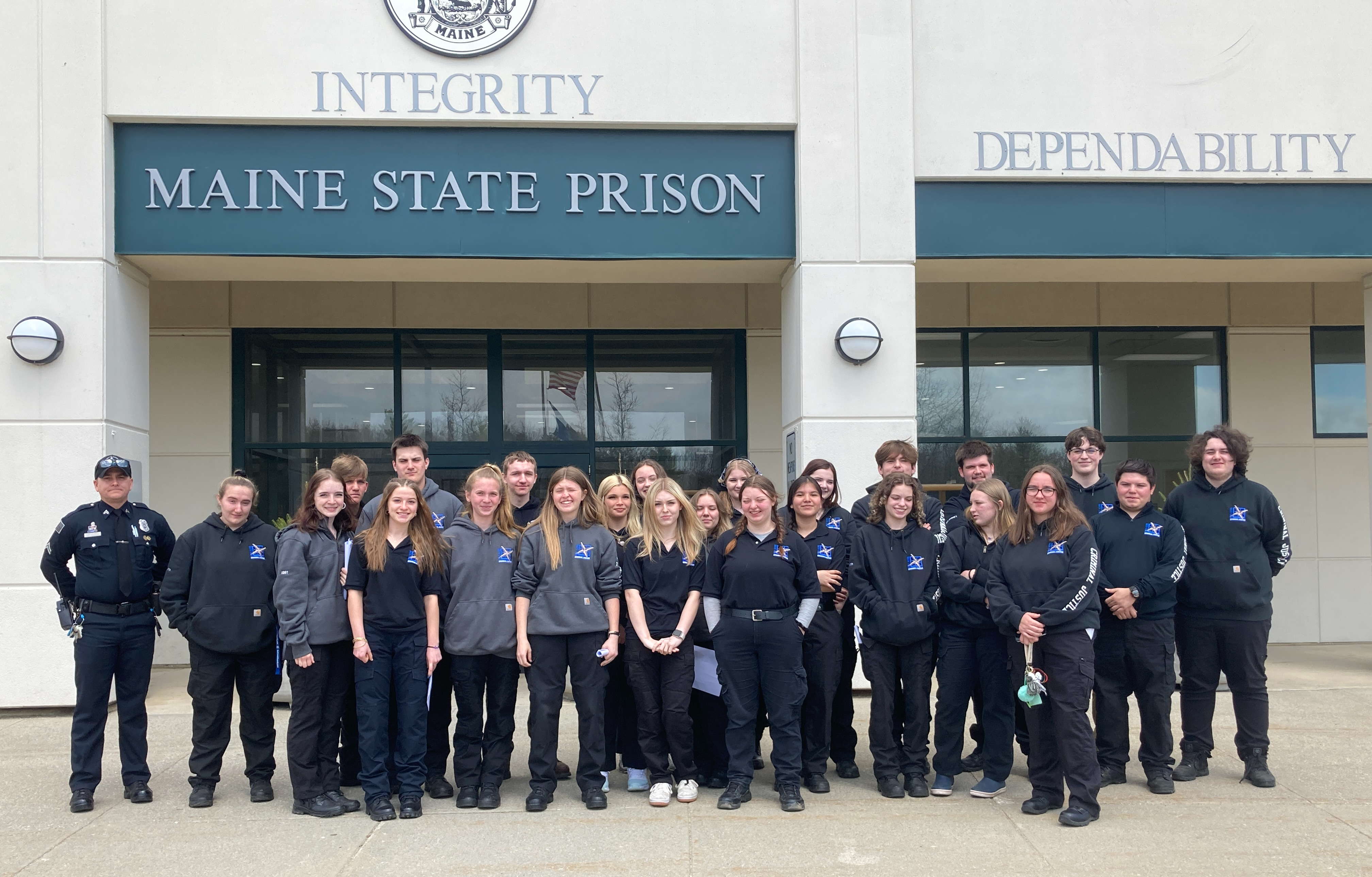 CRIMINAL JUSTICE I & II
This program covers a wide range of standards from the Maine Criminal Justice Academy including Maine criminal law, traffic law, criminal investigations, report writing, defensive tactics, use of force options, ethics, legal subjects and human relations. Students will experience practical scenarios that law enforcement officers face with an additional component of crime scene investigations and an introduction to forensics. All students will be expected to take part in physical fitness exercises with the goal to meet the entrance standards of the Maine Criminal Justice Academy.
Students in this program are expected to display high standards of ethical and moral behavior, in and out of the classroom, that reflect professionalism, respect, commitment, dedication, pride, self-discipline and teamwork.
Completion of this two-year program will guide students through career options available in the field and prepare them for further training or education in the criminal justice/law enforcement field. For the 2022-23 school year, a class of 11th grade students will be accepted into the two-year program, and a class of 12th graders will be accepted to complete one year of the program.
Application to be posted in the spring of 2024.