This two-year program provides the student with a foundation in both residential and commercial wiring. Students will learn basic electrical theory, how to install wiring systems in both residential and commercial applications using blueprints, and the National Electrical Code. Safety is a major focus of instruction and students will learn basic wiring techniques and how to use the tools necessary to install the different systems.
Real-life application of electrical theory will be a daily component of the electrical program with many hands-on projects available for students to gain valuable experience. The class will wire the modular home constructed by the carpentry programs as well as participate in a variety of projects in the classroom and around the school. The students will also participate in live work out in the community, experiencing real-life electrical work on the job. Upon completion of the two years in the program, each student will receive a certificate stating that they have completed 576 hours of classroom time in electrical technology.
Enhanced articulation with Maine Community College System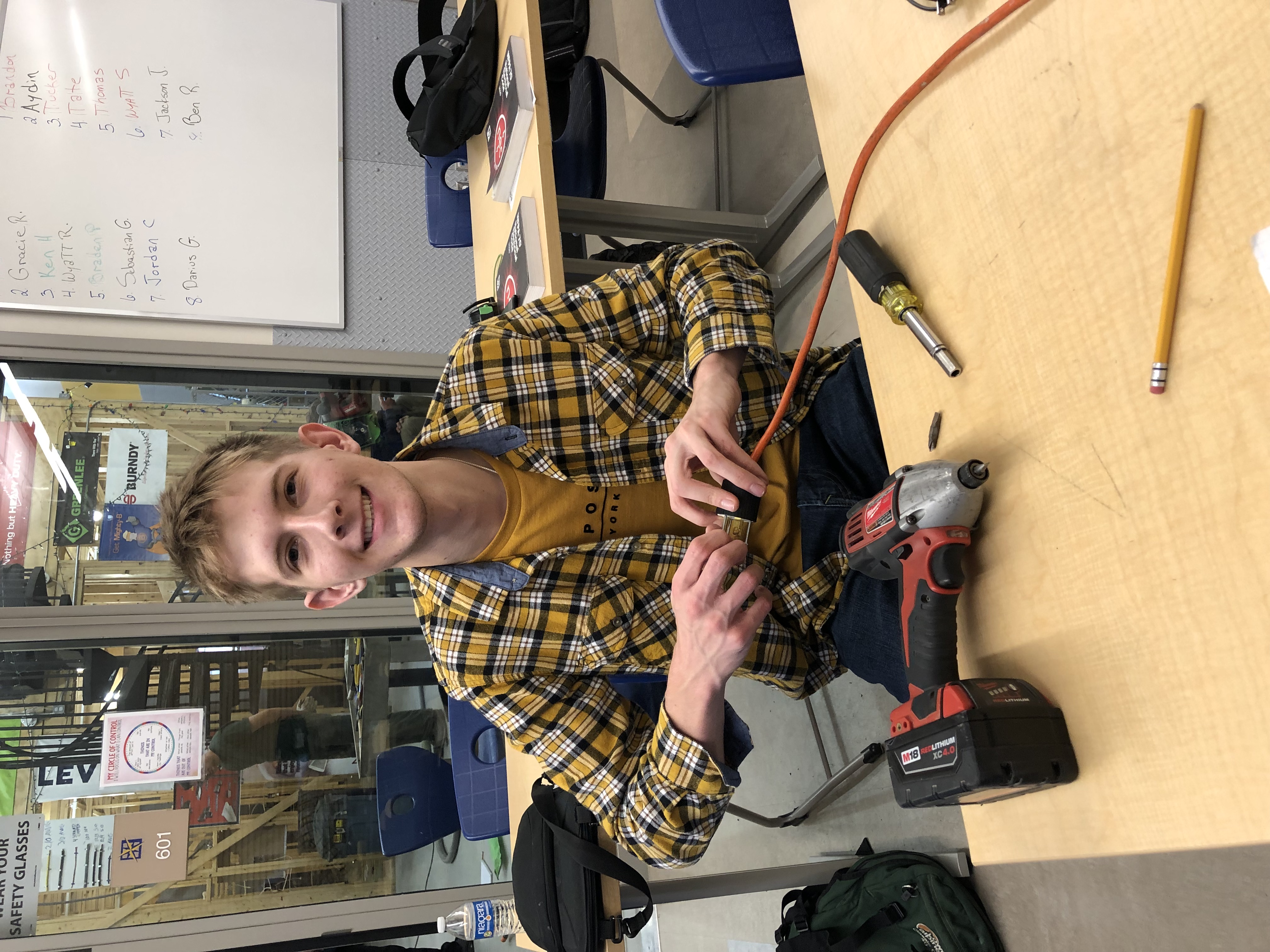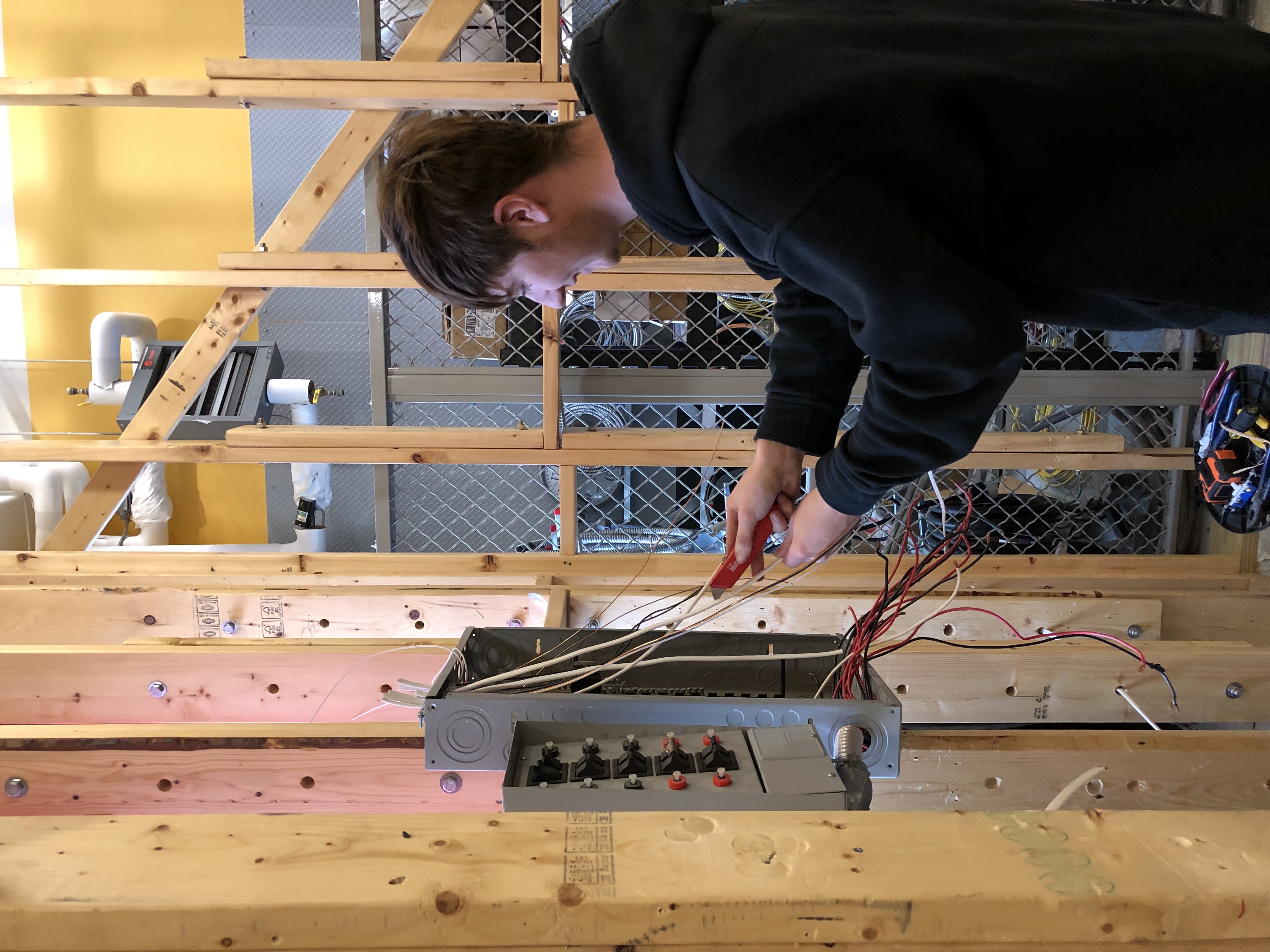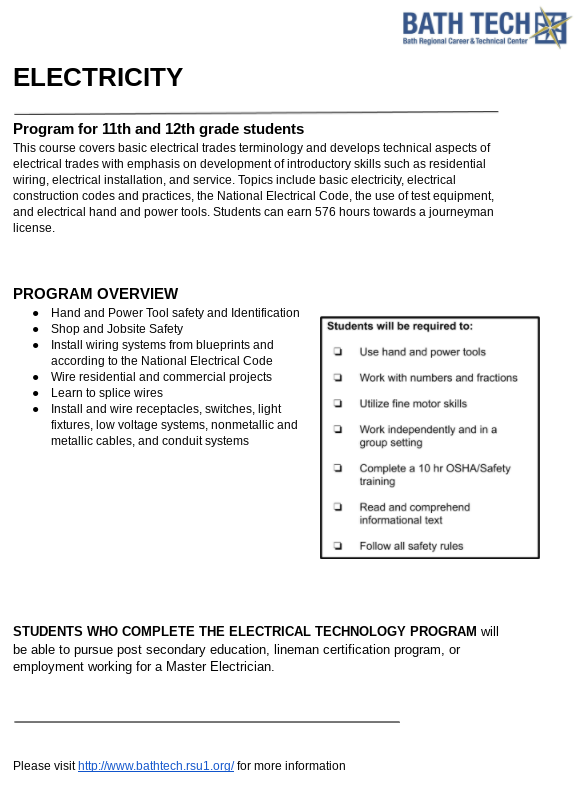 Click on the image above to learn more about this program.