Carpentry introduces students to basic residential construction techniques through hands on application of theories taught in the classroom and applied in the construction of a modular home. Students will apply geometry and physics as well as learn to present themselves in a positive, professional manner. Math and reading skills are required for this course. At the conclusion of the two-year carpentry program, students will have the skills to enter the field of residential construction and/or continue their education at the Community College level.
•Articulation and concurrent enrollment credits are available through CMCC.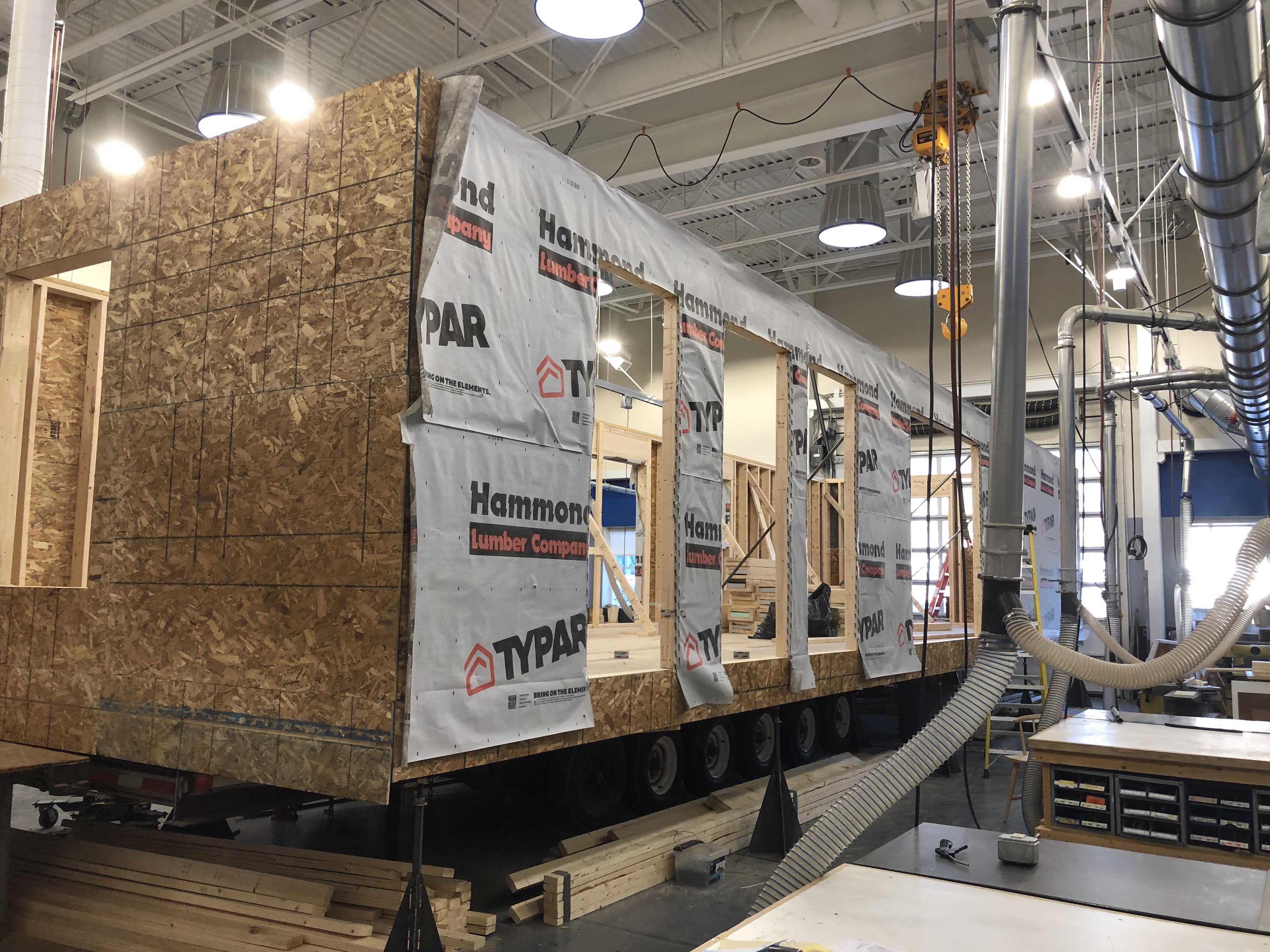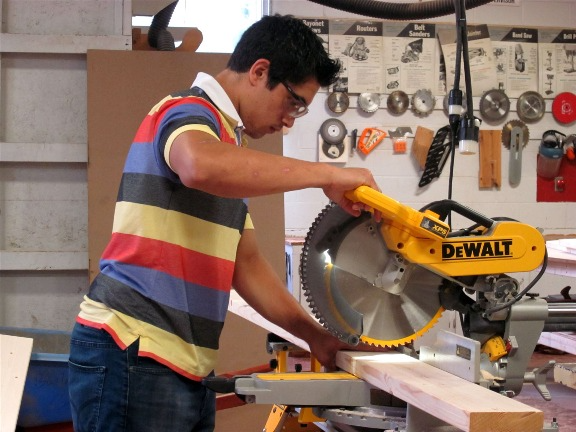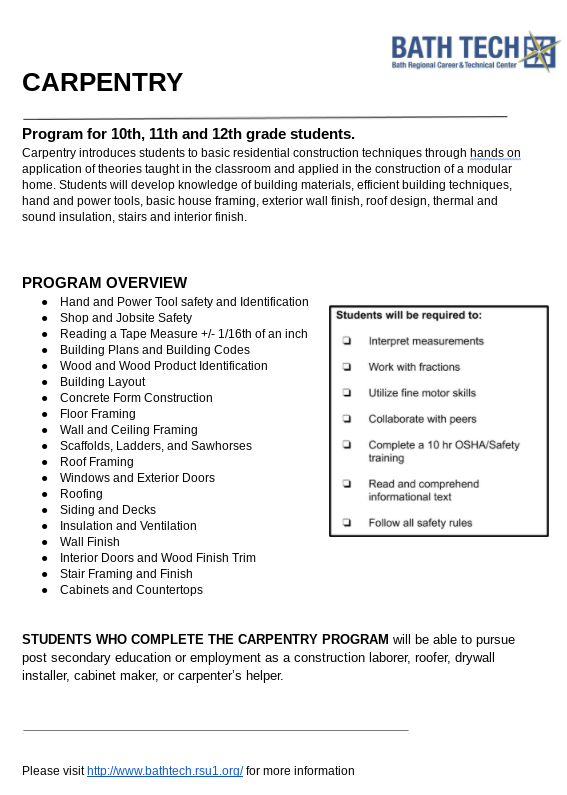 Click on the image above to learn more about this program.